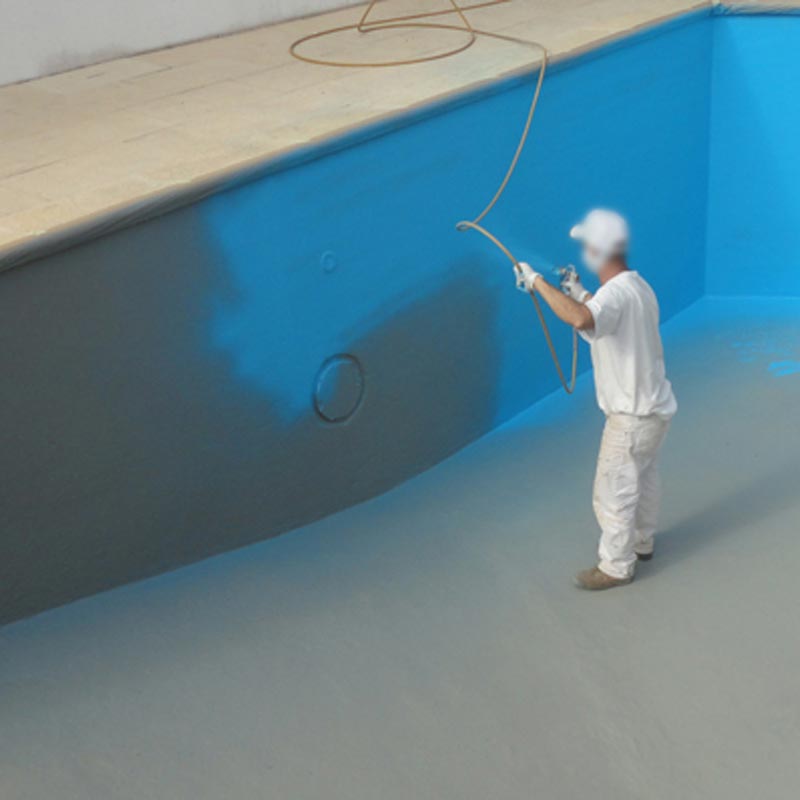 Pure polyurea is a biocomponent aromatic polyurea with 100% solids. It is used for waterproofing and protection of both horizontal and vertical surfaces, with fast drying and high elasticity.
Due to its protective characteristics, the pure polyurea system is a 100% effective solution in the fight against asbestos fiber substrates.
Colors:
Can be applied to any color.
Roof Covers, Benches and access ladders;
Pedestrian viaducts;
Bridges;
Parking lots;
Tanks and silos;
Protection against the abrasion of metallic surfaces;
Horizontal and vertical subterranean waterproofing;
Dams;
Dams and aqueducts;
Depots of water;
Artificial lakes and water mirrors;
Pools;
Oil platforms;
Airports.
Environmently friendly;
Elastic and flexible, tolerant to temperature variations;
Easy to clean, maintenance-free;
Complies with all regulations;
Adheres to any surface and any materials;
100% waterproof;
Suitable for contact with drinking water;
Durability and resistance to wear and impact;
Quickly applied, transitable in seconds;
High efficiency;
Smooth or non-slip finish;
Resistance to oils, chemicals;
Excellent value for money;
Ultra violet resistant.