Cork, the outer bark of the cork tree, QUERCUS SUBER L, is a vegetable fabric formed by millions of micro-cells, which are filled with a gaseous mixture identical to air. It is an all-natural raw material, with unique properties which give it an unparalleled character. It is light, impermeable to liquids and gases, elastic, compressible, provides thermal and acoustic insulation, a fire retardant and highly abrasion-resistant. Furthermore, it is completely biodegradable, renewable and recyclable.
Cork is stripped from the trunk of the Cork Oak every nine years, without damaging the tree. The largest areas of cork oak forest are in Western Mediterranean countries: Portugal, Spain, Italy, France, Morocco, Tunisia and Algeria.
Besides constituting a natural ecosystem which is unique in the world, cork oak forests make a wide range of agricultural, forestry, forest grazing, hunting and economic activities viable: the harvesting of medicinal plants and mushrooms, honey and beeswax production, coal production, hunting, cattle breeding, birdwatching, tourism and horse riding. It also gives rise to the creation of indigenous food products which are certified by the European Union.
In the seven Mediterranean cork-producing countries, over 100,000 people directly or indirectly depend on the economy provided by cork oak forests.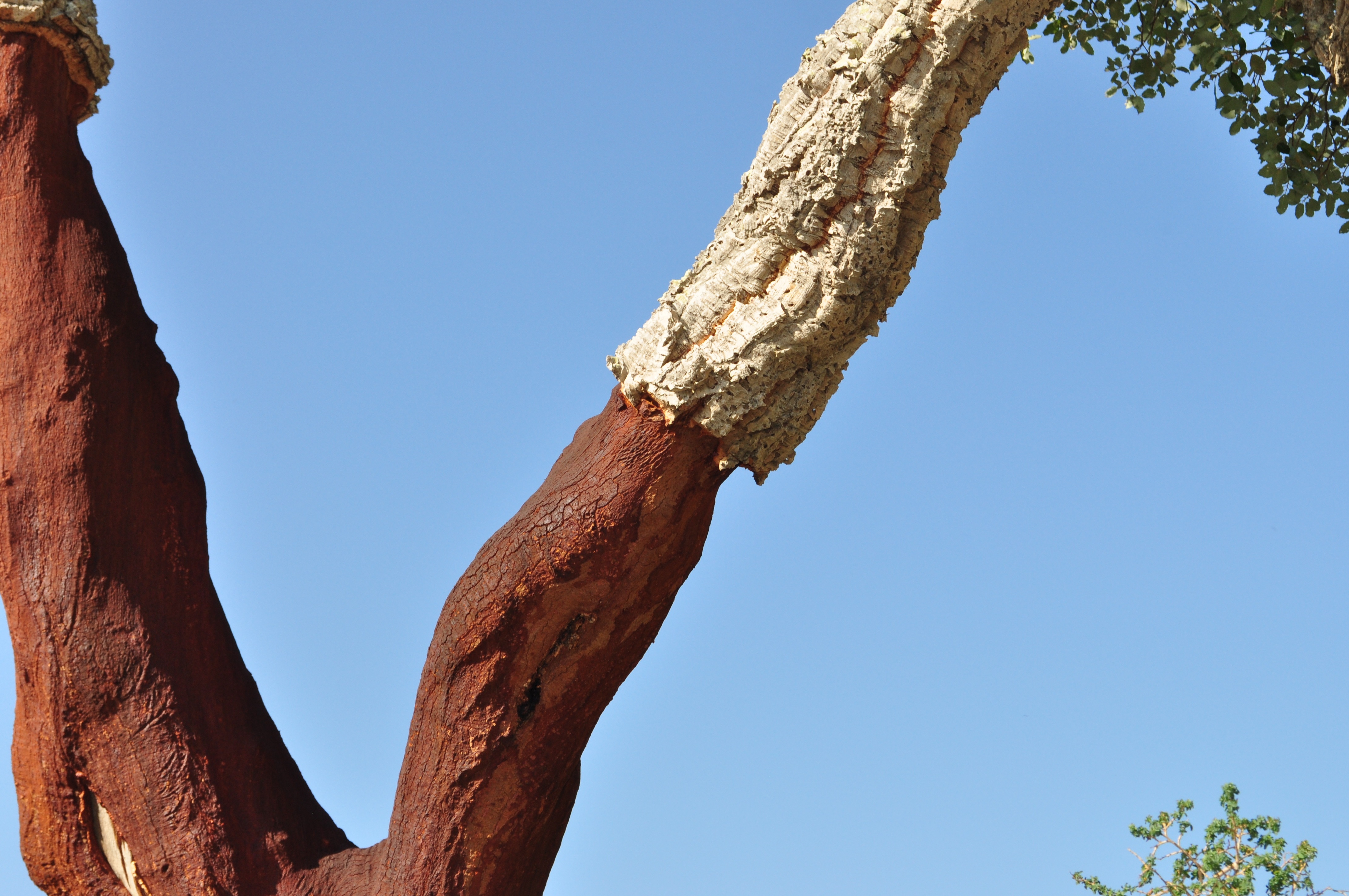 Cork properties make it an all-purpose problem solver and suitable for a wide range of applications:
Energy Conservation | Flotation | Gasketing | Insulation | Load Bearing | Polishing | Sealing | Sound Dampening | Vibration Control | Weight Reduction.
Innovation and new techniques have been introduced in the cork industry helping the development of an amazing combination of new materials, challenging fashion designers and researchers to optimize its usages.
However its main application is for sealing wines and spirits, being the chosen material for more than 70% of the world wine producers.
Many of its uses are probably not known by the majority of consumers because they may not be visible but yet its benefits are remarkable and outstanding. Cork unique properties are available in many different forms: natural, granulated, agglomerated in blocks, sheets or rolls and in combination with other materials and unique formulations, making today's living safer, more enjoyable and comfortable.
Cork most distinguished and useful properties are:
Low density, Resilience, Impermeable, Insulation and fire retardant properties, low conductivity, high resistance to wear and tear, warm and soft touch and anti-static.
Flexibility/compressibility
Each cork stopper is made up of around 800 million watertight cells. Among them is a gaseous mixture which allows it to be compressed to around half its thickness, without losing any flexibility, and to be decompressed and return to its original shape. This is what is called an elastic memory. Cork is the only solid which when compressed on one side, does not increase in volume on the other. This feature enables it to adapt to variations in temperature and pressure, without compromising its integrity as a stopper.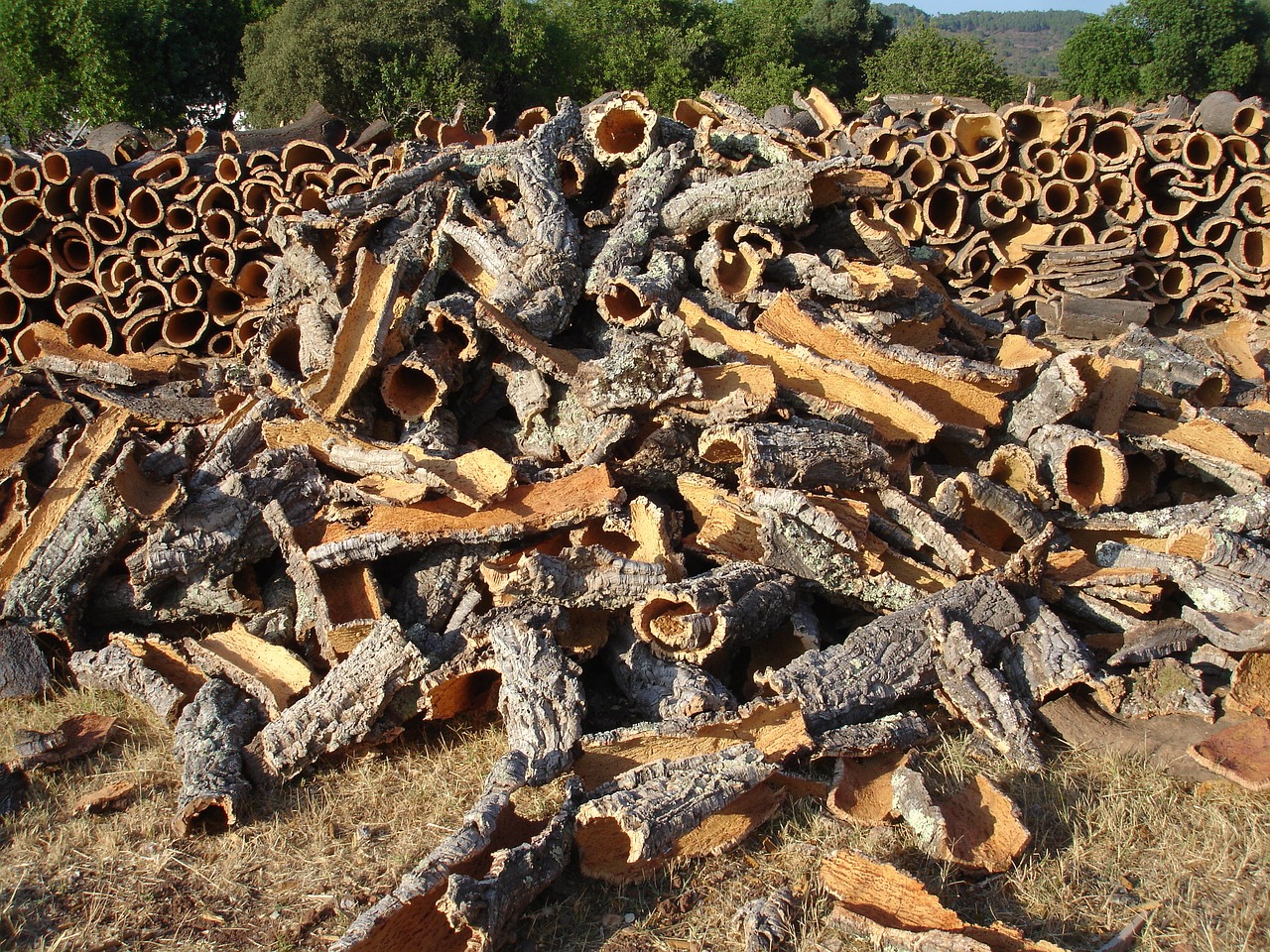 Lightness
Cork is a very light raw material, weighing just 0.16 grams per cubic centimetre, and can float.
Impermeability
Thanks to the suberin and ceroids, it is practically impermeable to liquids and gases.
Decay resistant
Cork is highly resistant to moisture, and therefore to subsequent oxidation and decay.
Insulation
Cork is an excellent thermal, acoustic and vibration insulator. In relation to wine, the insulating properties of cork contribute to cork stoppers being the best protection against variations in temperature.
Biodegradable, recyclable and renewable
Cork is a natural raw material which is 100% biodegradable, recyclable and renewable. A recycled cork stopper is never used to manufacture a new stopper, but its recycling has endless uses, from materials for construction, fashion, sport, art, the aeronautics industry, among others.